I know I had just mentioned traffic to your site a post back but this one has showed me awesome results already. I had the highest day for visitors yesterday. So I thought I would share these two sites that bring visitors to your site and also pay you for visitors you bring back to these sites.
The first site is CashJuice, with over 20,000 members your sure to get traffic to your blog or affiliate links. Or any other link that you need traffic to. Socialize, earn and advertise is on the first page. They have free advertising between this and the next site they go hand and hand and you get paid from both separately but they go together to help one another out with advertising. I'm still learning but with one day seeing the results to my blog I couldn't be more amazed with how fast that happened. Got personal development with posting on cashjuice and a plan to help you earn money from cashjuice and help you promote your site and affiliate links.

If you remember the other site I had mentioned where you go on sites earn points, this is basically the same concept and you use your points for people coming to your site. I did notice I pick up in visitors and and views and even likes. So I have noticed a lot of these people are staying and looking at my blog. It may not be all the people that are just trying to get points but you also do posting on cashjuice and that can bring people to your site or links. I seen my visitors and views double since starting these sites and I hope that this works just as well for you too. Yes takes work to get them here just like any other advertising you would have to do. But on for the next site.

Trafficadbar, and just basically like cashjuice but the combination of the two bringing massive traffic to where you want it and then getting paid from each different site is just awesome. And yes they both are free sites too. You can get paid more from each site if you do a paid site which the prices are not high at all. I think that I will be signing up for a paid profile for each for the amazing traffic I had sent to my site already. So worth it. I know that .
So I think you get the basic concept of these two sites and just like all my other posts, this can bring in the money. It depends on you on how much you bring in. But even at that you still can bring in traffic to your site or links. So far this is the best and quickest way to bring in the visitors to your site. I did see one that said you can not use a site if you have AdSense on your site, not these two I have not seen it, was a different site associated with these sites so that site I just use for my affiliate links then.
Well hope this helps any of you boost that traffic to whichever link or site you want it sent to. Please let me know how well it works for you.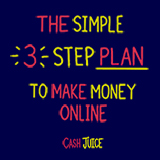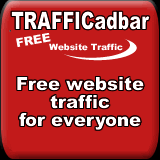 I want to send you to the most awesome blog I have been looking at. She has everything you could want to know on her site if you like my blog. Her blog talks about all the same things, she just has a lot more of it. She has been doing this a lot longer than I have and she will even help with blogs that make money, helps with affiliate marketing. Just a all around awesome site. Makingsenseofcents. Michelle talks about so many ways to make money on and offline. She has a great ebook if you want to take a look at it. 80+ ways of making extra money. Check it out know you will like it as much as I did. She talks about everything in the ebook.
Thanks for reading sorry for the short one hope that these sites help bring traffic to your sites which will bring money to your blog and also take a look at Michelle's site to learn more ways to make money ones I have not mentioned on my site yet. Have yourself a great night/day, stay safe and see you in the next one.